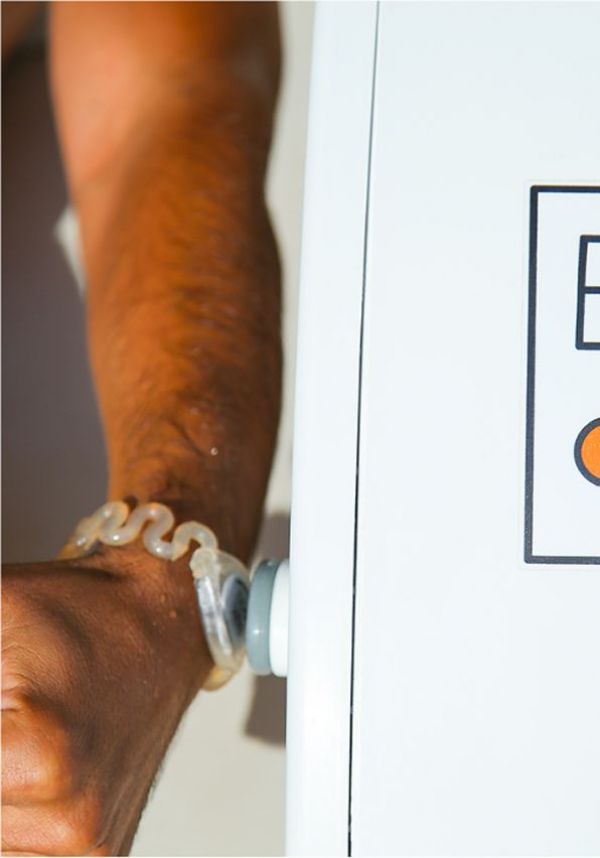 BOXaki© is a key-free Safety Box, uniquely designed for beach umbrellas and made by SafeLiving, a Hellenic Safety Lock Systems maker, based in Athens.
BOXaki combines:
Safety | Innovation | Advertising & Connectivity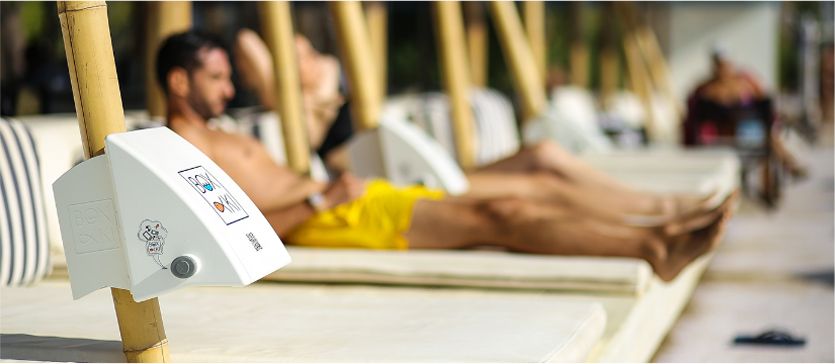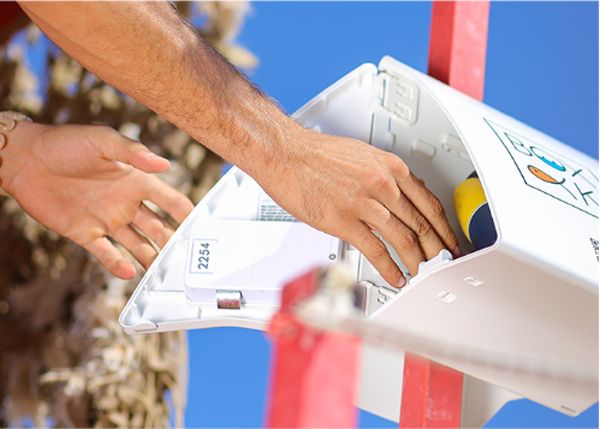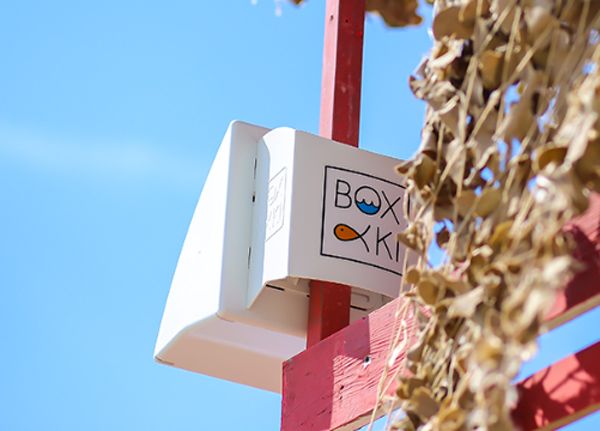 BOXAKI SAFETY & INNOVATION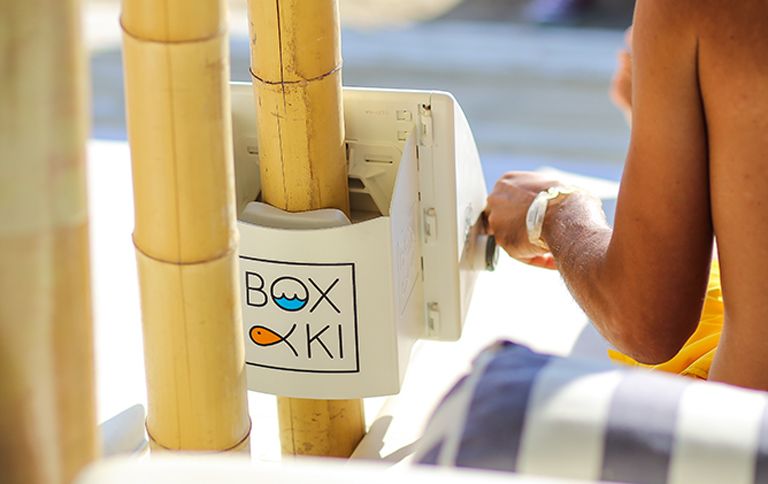 SAFETY: BOXaki six (6) liter storage capacity offers to bathers all around the world a "locker" by their side, where they can comfortably and safely place their personal belongings while relaxing and enjoying their vacation.
INNOVATION:Scan it open! The trendy waterproof and durable electronic bracelet replaces the traditional key/code of the regular safety box.
Zero wear and tear of the beach business owner's investment. BOXaki installation is free of screws and Black&Deckers.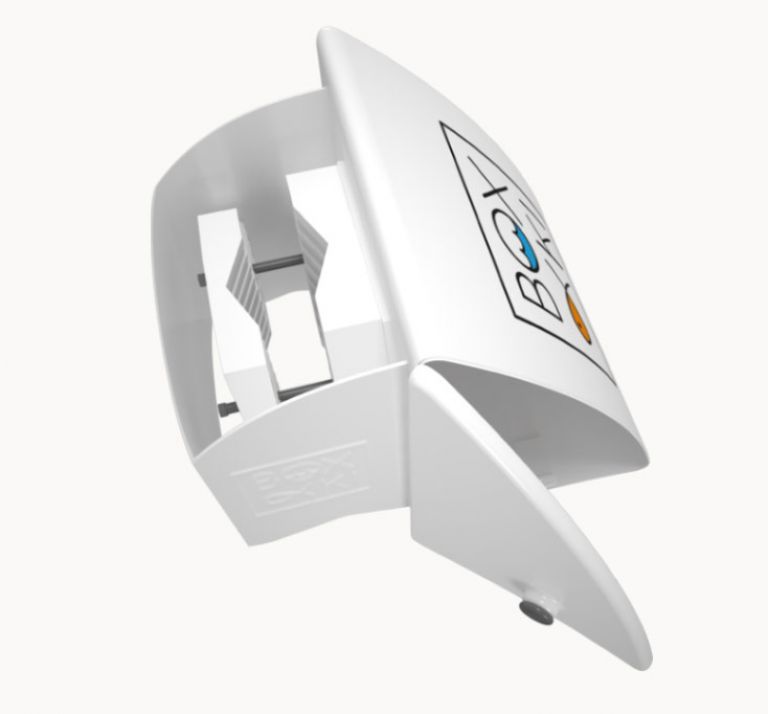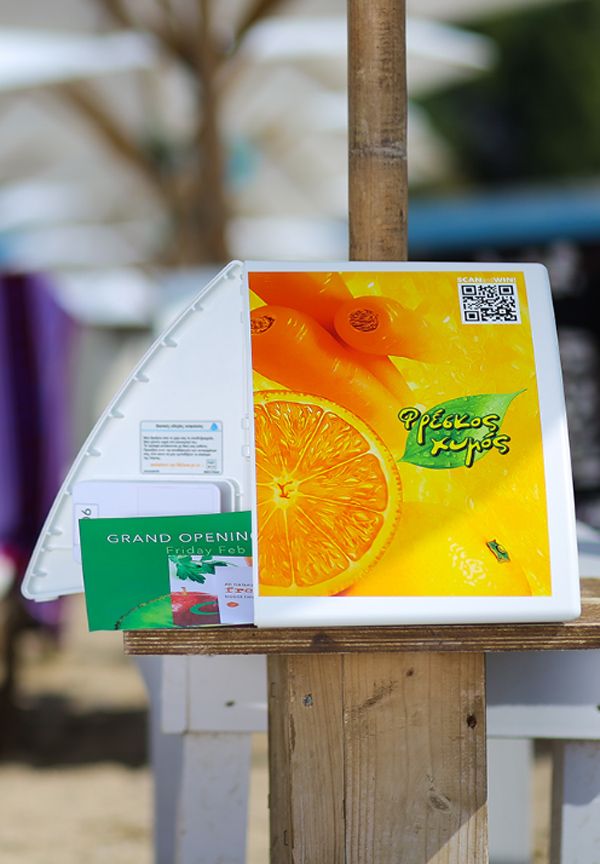 Advertising through BOXaki, sets your brand, logo or company to a complete new level. Your product becomes a glitzy "celebrity" to your bathing customers, due to the products' well-designed six-side surface space, while its 6lt storage capacity ensures their personal belongings, i.e. cell phones, tablets, cameras, etc.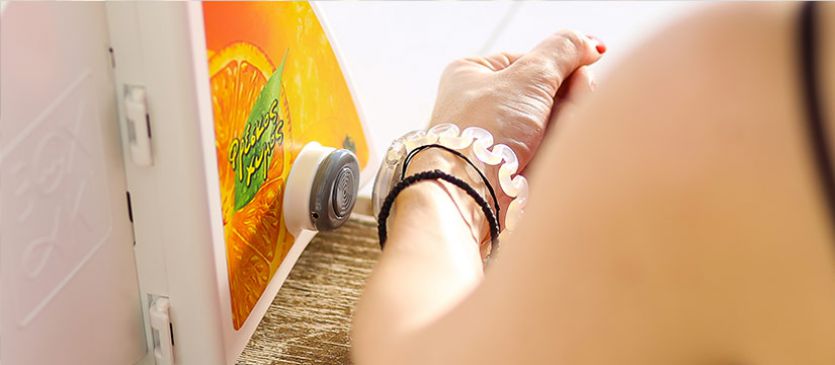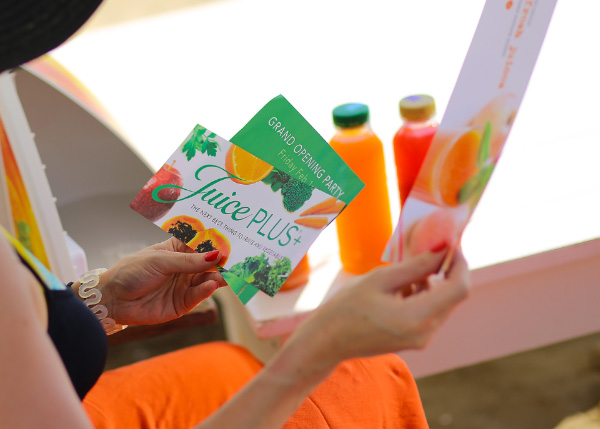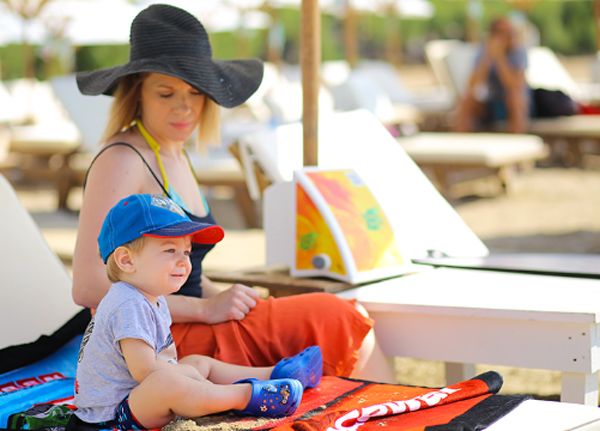 BOXAKI TECHNICAL SPECIFICATIONS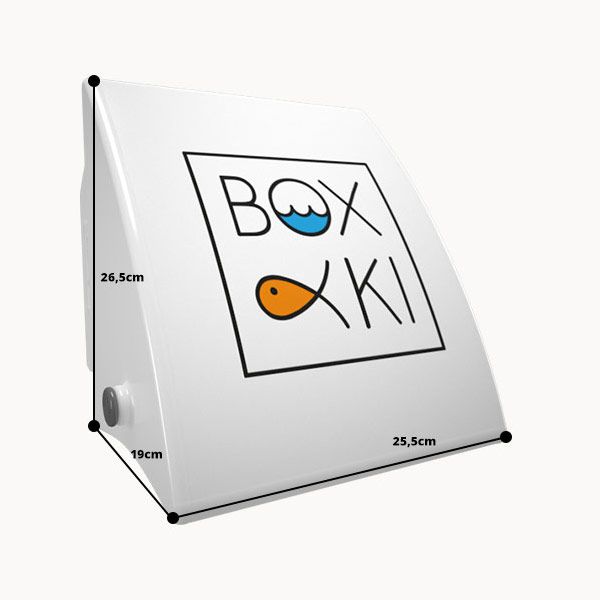 Material:
Recyclable ABS with UV protection + PA plastic with glass fibers

Specification:
Size: L: 25cm x W: 19cm x H: 26.5cm
Storage Capacity: 6lt
Net weight: 1,6kg

Compatible umbrella pillar:
from 25mm to 100mm

Weight:
1,2 Kg

Batteries:
4 AA Alkaline batteries

Logo Surface Space:
24cm x 33cm (All four [4] surfaces allow 360 degrees visibility for ad / promo purposes)